French Epoxy: epoxy resin tables and much more
What is an epoxy table?
An epoxy resin table is a masterpiece of nature, this work of art is called "river table".
Each epoxy table is truly unique, it is not possible to reproduce an identical one.
To create your table we offer several varieties of solid wood with a multitude of possibilities of colors and shapes with Epoxy resin.
How is a river table made?
Making an Epoxy table is a true art that requires a lot of skill, creative design, time and precision.
All our tables are produced with the highest quality materials.
Our creations are handcrafted and built to last a lifetime.
Making an Epoxy table will bring a lot of pleasure, comfort and style to your home.
Our team successfully implements individual projects for each of our customers.
You can order tables that are available
available on the site, which are already manufactured, or an
individual project
project.
Where to meet us?
We often find rival tables on the Internet without coming across them in everyday stores.
That's why we invite you to our Showroom in Paris where various models of epoxy resin tables are exposed with a team at your disposal.
Here is the address of our Show Room open every day from 10am to 7pm except Sunday:
60 avenue Joffre in Courbevoie.
In our store you can see different models of tables and furniture in epoxy resin, touch the surface, feel and compare different types of wood and choose yourself your style of river table.
We will carry out a free study of your projects.
What color should I choose for my epoxy table?
A wide range of colors is possible for the realization of an epoxy table:
Transparent colors
Opaque colors
Metallic colors
The black epoxy tables are our most popular requests as they offer a luxurious experience with an original and classy style.
Also the blue epoxy table for its perfect marriage between the earth (wood) and the sea (blue).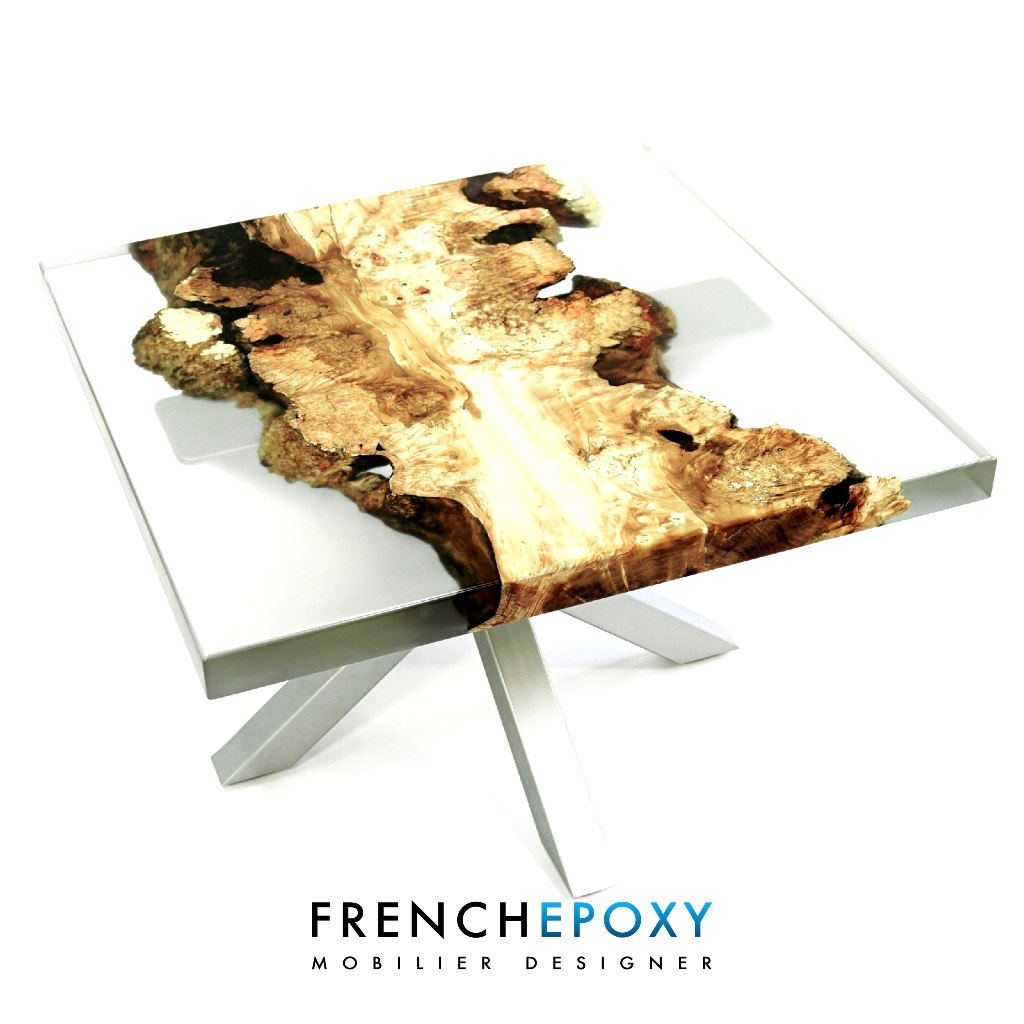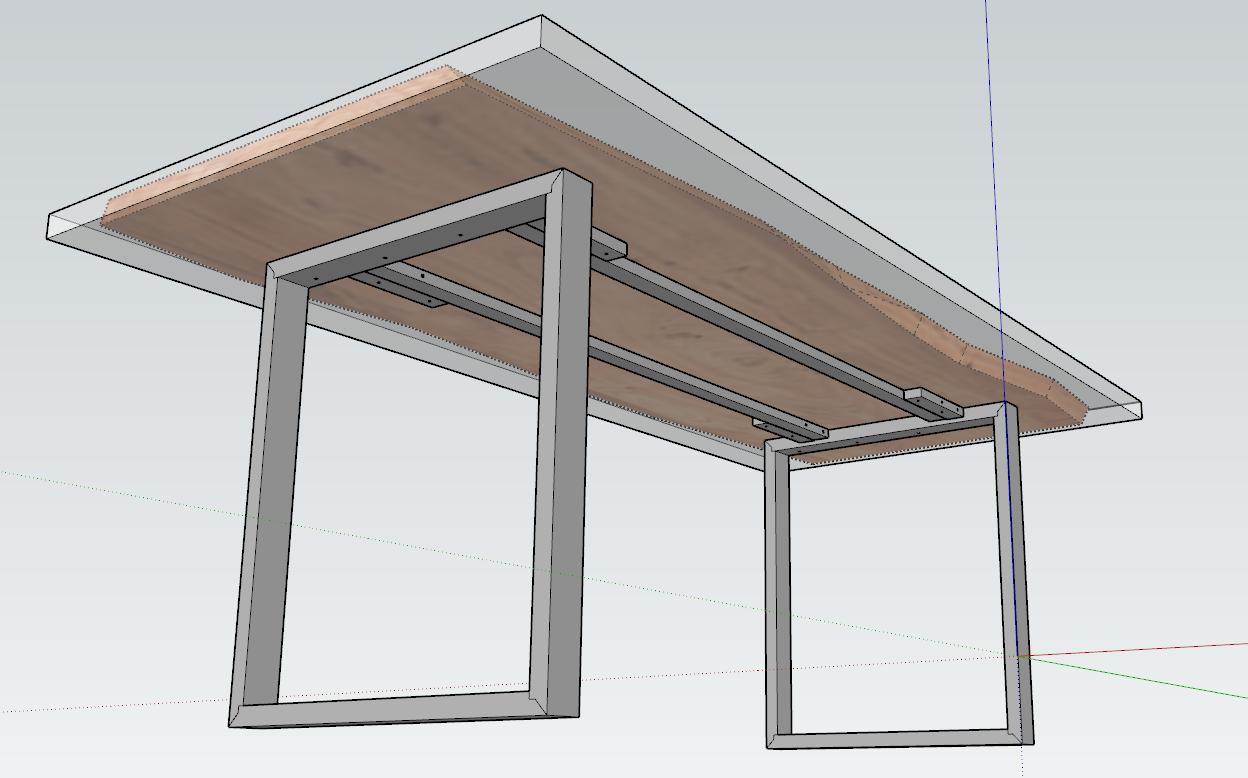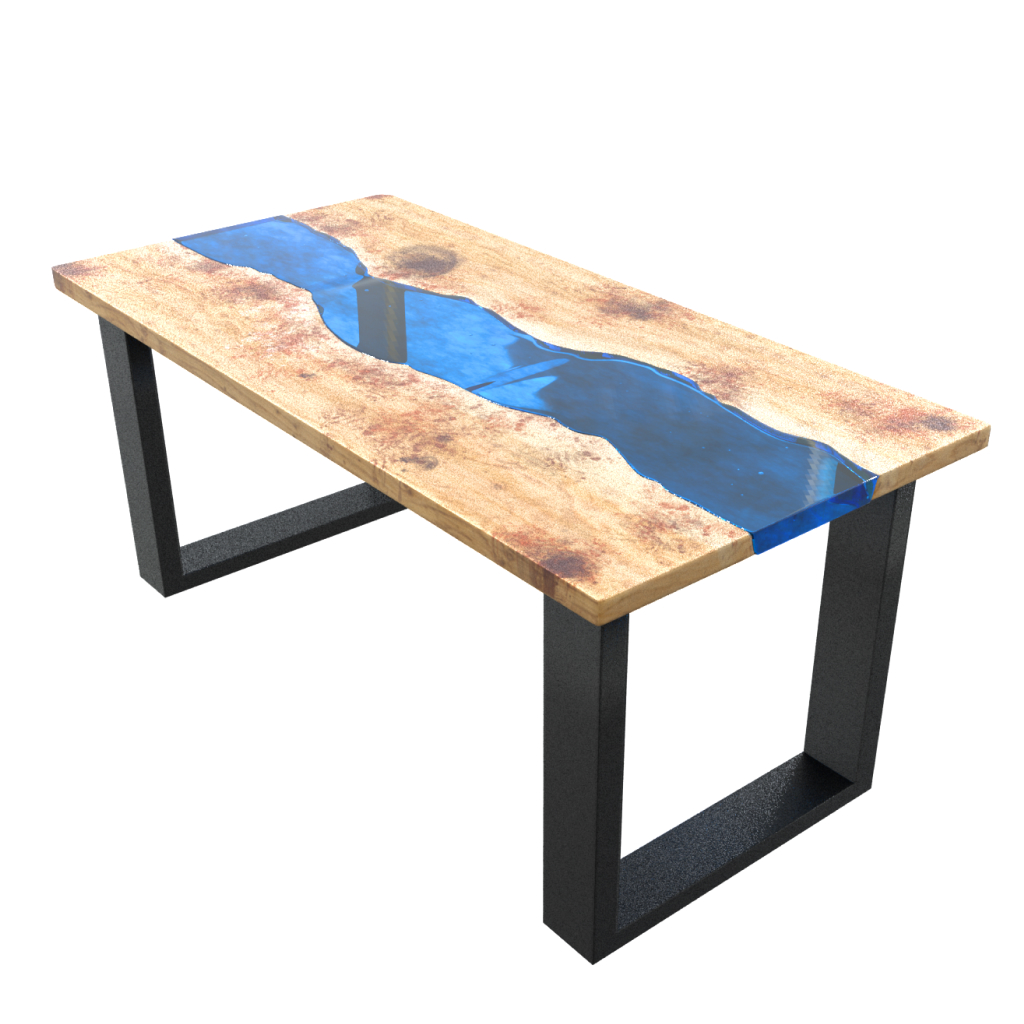 Anthony Bataille
2022-11-19
Tout s'est très bien passé dès la première prise de contact, l'artisan est à l'écoute et s'adapte parfaitement à vos demandes. Il transmet régulièrement des photos de l'avancement de la réalisation. Le travail est de qualité et le résultat est unique et magnifique !
Dominique LESSER
2022-11-17
Que dire de notre expérience French Epoxy ? Un projet, un cahier des charges, un dialogue permanent avec l'équipe et au final un résultat dépassant nos espérances. French Epoxy est en cela la synthèse de ce que devrait toujours être une relation client/artisan. A savoir, l'ecoute en premier et ensuite le conseil éclairé tout au long du processus de réalisation. De plus le délai d'exécution a été strictement respecté (ce qui de nos jours est à noter pour un artisan). Nous ne pouvons par conséquent que recommander French Epoxy. Encore bravo à toute l'équipe pour votre professionnalisme.
Merci a son équipe pour le travail fournis la table basse est comme je le voulais rien a dire ils ont fait du super travail
Table magnifique. Délais respectés. Livraison au top. Très bonne communication. A bientôt pour un futur projet PS : Je modifie mon commentaire après la livraison d'une deuxième table, à manger. La qualité toujours au rendez-vous. Livraison et emballage niquel. Très réactif pour la communication. La pose du film plastique pour protéger les tables ne bouge pas et est solide. Je recommande +++
Parfait je recommande très Pro , vraiment a votre écoute, travail parfait , Merci Merci 🙏😀
Frédéric Lamorte
2022-07-22
Du vrai beau travail !!! Merci Jonathan pour vos conseils, votre disponibilité, votre suivi et la réalisation de notre table de 2mx1m. Le plateau en érable et epoxy blanc semi transparent est une merveille, le résultat est juste magnifique !! Vous pouvez y aller les yeux fermés !
Superbe table sur mesure réalisée par l'équipe avec une correspondance attentive et nombreux échanges tout au cours de la réalisation du projet quant à la modification de tel ou tel détail. Au total un superbe rendu, nous sommes très satisfaits!
Jacques Fichant
2022-06-11
Je ne peux que confirmer toutes les appréciations positives formulées dans ces avis.
Jacques Vandermeulen
2022-06-09
Magnifique travail, conforme à nos attentes. Société sérieuse.
Anne-catherine Romain
2022-05-21
Très belle prestation le contact est chaleureux leurs tables sont magnifiques je recommande vivement